Follow me during my study in Norway!
The time is almost there! On the 4th of January I will fly from Amsterdam to Volda (Høgskulen i Volda) to study photography and design for half a year. Would you like to follow my during this adventure? You can! During this semester I will track a travel blog where I will share the best photos and stories with you. 
The preparations are in full swing! At this the moment the temprature in Volda is -5, so I'll better bring my sweater with me. I officialy have a room to sleep in, my ticket is booked and my packing list is complete. I would say that I am ready to go!
Vikebygdvegen
Thats right. Vikebygdvegen is the street name of my flat. That is going to be difficult when I have to ask for directions haha. My room is about 1 km from the university. That is not bad at all! Besides I will be sharing the kitchen with 4 to 6 other students, a great way to get to know people.
The Northern lights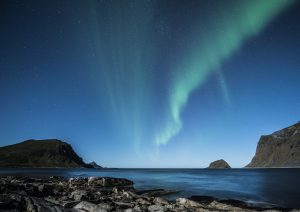 When we say Norway, we say the Northern lights. It would be awesome if I get to see the Northern lights myself! January, February and march are the so called 'Northern Lights – Months'. During these months you are most likely to see the Northern lights, so it should be possible!
Wanted: hotspots!
Norway is a completly new country for me. I have never been to Norway before. I don't know what it is like and what I can do. Therefore I need your help! Have you ever been to Norway before and do you know any activities or hotspots which I can't mis? Please share them with me!